About Life Harmonized
Life Harmonized brings you a new type of holographic tools that work with our personal and planetary matrix. You can learn how to use powerful tools that work with your source code to transform your current reality and redesign a new life.
Most systems use traditional 3-D methods or models to tackle an issue to change the results. Using the holographic tools and programs, you can learn how to transform the patterns of your underlying source code that is creating the issue in the first place.
About Mashhur Anam, founder of Life Harmonized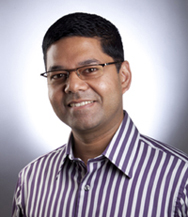 Mashhur Anam is an alchemist of life transformation who is guided by a belief and deep knowing that anything is possible. Over the years, curiosity, exploration and a desire to help humanity raise its collective consciousness, have guided him to explore the holographic nature of our universe and uncover a multitude of algorithms and equations that create and design our reality as we know it.
Mashhur's background in technology, coupled with extensive exploration of our multi-dimensional existence has helped him to bring forth holographic tools and programs such as The Rings of Harmony, The Harmonic Shield, The Holographic Vision Board, Liquid Luck and more, that are complex in nature but at the same time, easy to use, allowing anyone from any background to launch and work with them.
During the most important time of our planetary transformation, holographic tools can be used to transform lives, raise our vibration, expand our consciousness, reprogram our abundance matrix, recreate our relationship patterns and restore inner and global harmony.
In the last few years, Mashhur has developed holographic tools and programs for computer industries, retail stores, garments industries and natural health product development and marketing companies in Asia and North America to expand, create environmental harmony through holographic feng shui, increase sales and revenue, attract more business and create better relationships among employees and clients.